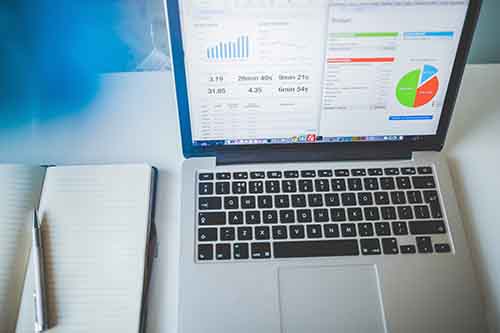 RISE OF THE ONLINE REAL ESTATE PLATFORMS
If you haven't heard of companies like Redfin, Opendoor, Zillow Offers, or Xome yet, you will soon. These companies—and several others—are shaking up the real estate marketplace like nothing else in recent decades. While each company has its own process and selling points, there are several commonalities across these platforms. Here is a deeper look into these new online real estate platforms, and what they might mean for the industry.
How Online Real Estate Platforms Work
The simplest explanation of how these platforms work is that they remove common barriers to the buying and selling process by streamlining the steps. Think about the traditional real estate cycle:
Seller finds qualified real estate agent, who completes an assessment of the house and makes recommendations on list price and needed changes prior to listing
Seller lists house after painstaking cleaning, decluttering, and possibly making minor to major repairs
Listing agent creates listing on MLS
Seller keeps the property in perfect shape through showings and open houses
Seller and agent decide if the price reduction is needed if no offers
Repeat previous two steps until offer received
Seller and agent negotiate offer amount with the buyer
Buyer completes a home inspection
Buyer and seller negotiate any final needed repairs based on the home inspection
Seller crosses fingers that everything goes through with buyer's financing
Seller and buyer close in approximately 30 days
Listing agent and buyer's agent split commission, which is covered by the seller
Changing the Traditional Process
Clearly, this is not the simplest process. But considering that homes are generally our most expensive purchases, there are understandably a lot of moving parts to buying and selling real estate. But do we need a 12-step process? Increasingly, industry experts are saying, "no."
With online real estate platforms the process does get much shorter. For example, take Opendoor's process from the seller's perspective:
Seller enters information about the property on the Opendoor website
Opendoor responds to the seller within 48 hours, with a cash offer (if the property meets its criteria)
If the seller accepts the offer, the seller schedules a home inspection
Closing happens in days, not a month
Clearly, this process is shorter, but it is also important to note some changes in the order of events as well. Under the traditional structure, the home inspection is handled by the buyer, but the seller has to accommodate the scheduling. With an Opendoor-type of model, the seller schedules this at his or her convenience, and the cost is deducted from the final proceeds. Also, traditionally the buyer typically comes back to the seller with a list of "demands" based on that home inspection. With Opendoor, the home inspection information is collected so any issues can be addressed after closing. Major repairs may result in an adjusted offer, but the seller does not have to make repairs prior to closing.
What it Means for the Buyer
With an Opendoor-style platform, the process changes quite a bit for the buyer, too. Instead of arranging a private showing through a Realtor, or waiting on an open house, Opendoor houses are open daily from 8 AM until 8 PM. Buyers use the Opendoor app to gain access and lock up when finished. When buyers want to make an offer, instructions are on the site. Homes purchased through Opendoor also have a 30-day satisfaction guarantee, and buyers have the option of setting their closing date for any business day they like, up to 60 days out. The process for securing financing, however, remains the same.
Where Does the Realtor Figure In?
Whenever an industry goes through a big shakeup, there are usually some ripple effects that impact those connected to it. In this case, one of the biggest questions is what happens to the role of the real estate agent until this new model? In models like Opendoor and Zillow Offers, Realtors continue to serve a key role. Buyers can still utilize their agents throughout the process, including submitting an offer. Buyers have the flexibility of viewing properties at their leisure, but when it comes to legal contracts, most buyers will continue to want an agent in their corner. Likewise, sellers who are working with an agent can continue to do so. Realtors can request an offer on their clients' behalf and continue to serve the vital role of partner in the selling process.
Drawbacks
As great as all of this sounds, there are a few drawbacks as well. For starters, not every house is going to be what these platforms are looking for. As a seller, you may have to try a couple of options in your area before you get an offer. Also, not every market has these online options available—yet. Opendoor is currently available in 13 cities nationwide, with plans to expand. Some online real estate platforms like Open Listings (which started in Los Angeles in 2015) are currently only open to buyers, not sellers. Also, any time a new concept requires educating the public, there are challenges in efficiently and effectively communicate how these platforms work. This may prove to be especially true as we see several variations on a common theme emerging at the same time.
Looking Forward
If the present is any indication, real estate technology platforms will continue to evolve. There is already a lot of variety within the bigger scope of online real estate platforms. In fact, they are not as new as one might think. Auction.com launched in Irvine in 2007 and quickly found itself very busy with the housing collapse, as a huge influx of distressed assets hit the markets. Its initial focus was on online auctions of bank-owned and foreclosure assets. Sites like Xome, REX, and Door all have their own niches within the niche. For example, REX is a brokerage firm focused on using artificial intelligence to predict buyer preferences and create custom advertisements according to their data. Sellers can do so directly to REX for a flat 2% commission. Door, on the other hand, wraps all aspects of the real estate transaction process—mortgage, title, and broker—into one seamless platform. For a flat $5,000 commission, sellers can quickly sell their homes and move on. Options abound. Time will tell which online real estate platforms will succeed in capturing the attention of buyers and sellers, and which ones most successfully live up to expectations.