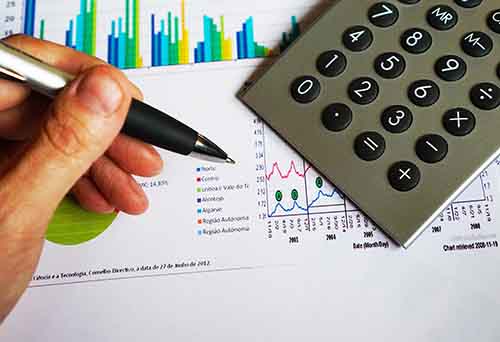 FINANCING YOUR FIRST INVESTMENT PROPERTY
If you are considering getting into the property investment game, you probably have a lot of questions. From finding a suitable property to creating a realistic budget and securing financing, you have many decisions to make. And there's a lot at stake, especially if you are using your own hard-earned money to finance—or as the down payment. Here are a few things to consider as you get ready to finance your first investment property.
Finding the Right First Investment Property
Looking for a house to invest in is not the same as looking for a house for yourself. Usually, you want to find a property in need of a lot of work. Property investing is all about buying low, making improvements, and selling at a profit (or renting it out and earning residual income). Therefore, your first step should be to identify a property in an area where this strategy makes sense. Do your homework, and know your market. For example, a single family rental home opportunity may not be a great option if the house you are considering is near a college and surrounded by student housing.
Also, for your first investment property, you will do well to look for something in need of upgrades, but that does not have signs of major structural issues. This will help prevent you from getting in over your head. It may take time to identify a couple of options that meet all these criteria, but it will be worth it. Do your research now, rather than to jump into something you are not ready for. As you build your portfolio, you can begin to take more risks. But for your first investment property, err on the side of caution as much as you can.
Price Point
When it comes to all things financial, the best piece of advice we can give is to have a very clear picture of what you are committing to. After all, the purchase price of the house is just one factor to consider. You need a budget for the purchase, the repair work, any carrying costs you will incur while you own the property, utility payments, and so on. Don't get so consumed by financing the house that you forget you have other commitments to factor in as well.
Sometimes it is helpful to work backward. Start with what you can afford to be paying out each month while you are rehabbing the house, subtract out the known costs like utilities and insurance, and see what you have left for the mortgage.
Securing Financing
Unless you are paying cash for your investment property, you will need financing through a lender or mortgage broker. First, obtain a copy of your credit report. Your credit score is a major factor in your lender deciding whether you are a good risk. You want to look good to lenders. Make sure your report is error-free and that your score is going to meet your lender's requirements. If your score is not quite where you want it to be, look into options to pay down some debt before you proceed with your loan application. The better your score, the more competitive your interest rate will be.
Once you are confident your credit report is where it needs to be, you can explore financing options like traditional lending, hard money loans, and private financial backers. For your first investment property, you will probably want to stick with traditional financing. The interest rates are generally better, and the ease of getting approval is higher than with hard money loans. And until you have a proven track record, you are likely to have difficulty convincing private backers that you are a solid investment. However, you should explore all options and compare the pros and cons.
Down Payment
When you are planning out your budget, don't forget about the down payment, which is likely to be 20-30% of the purchase price. Keep in mind that the requirements for income properties are not the same as for owner-occupied homes. We previously wrote about expectations for financing investment properties, and what you will need to be successful in your quest to purchase one. Take a moment to review this, and talk with your lender so you know exactly what is required.
Managing the Process
Rehabbing an investment property is a complex process with many moving parts. If you plan in advance, you can get a good sense of how long each phase will take. Time frames to consider include:
Closing on the property
Filing permits
Starting demolition
Completing necessary inspections
Crews often have multiple projects going at once. Missing your window of opportunity can have a domino effect on other aspects of your project.
Making the Best Decision for You
Your goal is to make money on this project—either because you are going to sell it, or because you intend to have rental income. The sooner you can complete the project, the sooner you can reach your goal. You can't control everything. But if you create an action plan based on these main criteria, you will be in a better position to successfully complete your project on time and within budget.