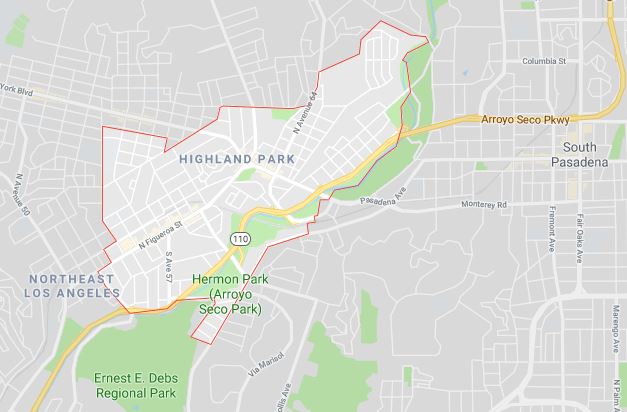 UP-AND-COMING LA NEIGHBORHOODS: HIGHLAND PARK
It's no secret that Los Angeles is huge—and growing all the time. Nearly 4 million people live inside Los Angeles city limits. Nearly 13 million live in the greater Los Angeles area. With numbers like these, it is safe to say that there are many facets to this gem we call home. In this multi-part series, we will highlight some of the LA areas that are trending and give an inside look at what makes them stand out from the crowd. First up is Highland Park, an eclectic community with an up-and-down (and back up again) history.
Highland Park
Highland Park is located northeast of downtown, between Eagle Rock and Mount Washington. As Time Out Los Angeles notes, this area has come full circle. Its early days were full of artists who quickly created their own unique vibe in the early 20th century. But the area took a bad turn as gang activity caused home values to plummet and many of the artists to go elsewhere. Over time, active Neighborhood Watch groups and other community groups were able to turn things around. The area has seen a sharp improvement since the 1990s when gangs and violence were the norm.
What Stands Out Most
As families have reclaimed this historic area, what stands out most about Highland Park is how it has maintained its eclectic mix of galleries, performance arts, and funky hot spots like the Steampunk-themed Highland Park Bowl. The renaissance happening here even earned it top accolades in 2013 when LA Weekly declared it "LA's greatest neighborhood." High praise considering how many neighborhoods there are in this city. So far, Highland Park has been able to remain largely free of big box stores and chains. Mom and pop shops, local award-winning restaurants, and small businesses dominate this town, and the locals love it.
Housing Prices
According to Zillow, the median home price in Highland Park is just over $800,000. Realtor.com comes in a little lower, at $768,000. This average is expected to rise 4.6% in 2019. With a median price per square foot of $568 (Zillow) or $522 (Realtor.com), Highland Park comes in a little above Los Angeles's average of $515 per square foot. Realtor.com describes the current housing market in Highland Park to be a seller's market.
Looking Ahead
Time will tell what Highland Park's future will look like. But this is an area that has been through some rough times and has come out on top. The future certainly looks bright for this hidden gem.