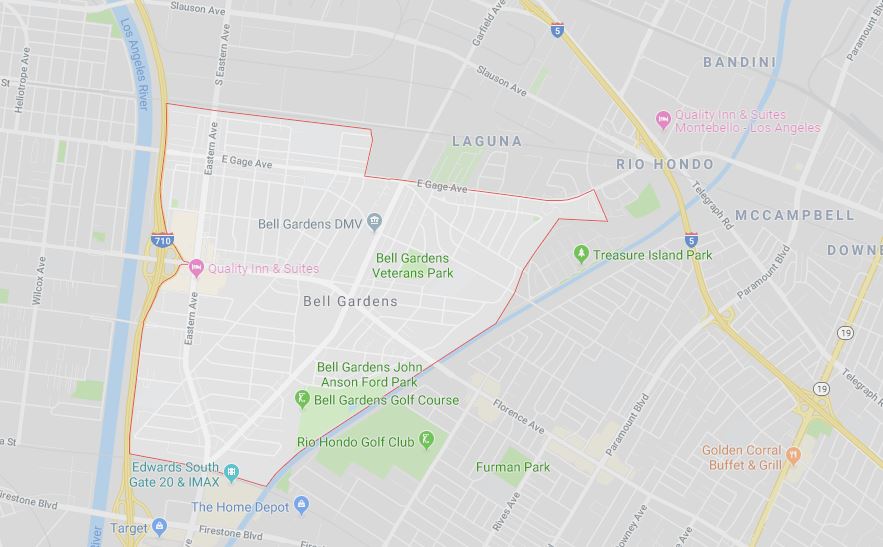 UP-AND-COMING LA NEIGHBORHOODS: BELL GARDENS
Our next installment of up-and-coming areas in the greater Los Angeles area takes us a little farther south this time, to Bell Gardens. Located between East Los Angeles and Downey, Bell Gardens boasts one of the lowest costs of living in the area. And that's not all there is to love about this Los Angeles suburb.
Bell Gardens
Like Glassell Park, this area can trace its roots back to the late 1700s. The Lugo family originally owned the land. The original parcel, owned first by Antonio Lugo, ultimately became Bell Gardens, Huntington Park, Southgate, and Lynnwood, to name a few. The land was a gift for Lugo's military service, and it became an agricultural center for Mexican immigrants. Later, Lugo's son Don Antonio Maria Lugo began using the land for cattle ranching. Most of the land was ultimately lost when California joined the union in 1850.
What Stands Out Most
Today, Bell Gardens is known for several things. First, its low cost of living—compared to much of the surrounding area—makes it attractive for those looking for more affordable options near the city. Additionally, Bell Gardens has one of the lowest crime rates around. It also has a lot of parks that are perfect for families and outdoor enthusiasts alike. John Anson Ford Park offers playgrounds and ballfields, as well as open green space. Nearby Treasure Island Park sits along the Rio Hondo and has great bike trails. Finally, as one of the few places in the county where gambling is legal, Bell Gardens brings in a good amount of revenue thanks to the Bicycle Casino.
Housing Prices
As mentioned earlier, housing costs less here than in most of the surrounding areas of Los Angeles. Currently, the average home value is around $462,000, as opposed to $548,000 for California in general. Zillow estimates values will increase by a little over 2% in 2019, which means Bell Gardens will continue to be a good value.
Looking Ahead
With a stable housing market, low crime rates, and its proximity to Los Angeles, Bell Gardens is an area worth keeping an eye on if you are considering purchasing a home soon. Its young population base, walkability, and accessibility to major freeways means this town is likely to continue to gain popularity.
_______________
Did you miss our previous neighborhood reviews? Catch up here: